Cauliflower sounds so dull, and it's usually the last thing one would think of to eat during the Final Four games or a summer afternoon at the ballpark.
But cauliflower is one of the most versatile snacks we can reach for to cheer on our favorite teams during the most intense games and not have to worry about stress eating or those pounds or nitrates that hot dogs will put on.
---
Cauliflower Popcorn
Cauliflower popcorn sounds incredibly crazy. But trust me, this is a great alternative!
Just chop the cauliflower into small popcorn sized pieces, throw onto a baking sheet and drizzle with olive oil dust with a little salt and Parmesan. Bake at 425 for 20 minutes and serve.
Buffalo Cauliflower Bites
Put a new spin on buffalo wings and try out buffalo cauliflower bites with blue cheese sauce. There are several ways to prepare this classic, and of course tons of choices for appetizers.
1. My favorite way to prepare what we call "caliwings" is to preheat the oven to 450 degrees, cut and wash the florets, and line a baking sheet with parchment paper.
Mix a half cup of brown rice flour, half cup water, and dip each floret into the mixture. Make sure to lay these evenly onto the cookie sheet. Bake at 450 for 15 minutes.
2. While these are cooking grab a separate container and mix the sauce with two tablespoons of olive oil, and half a cup of hot sauce.
Remove the florets and coat them with the sauce using a pastry brush.nReturn to oven for ten more minutes. Then cool for 15 minutes pair with your favorite dip and eat up!
Baked Cauliflower Bites
While we are talking about baking, it would be downright negligent of me not to mention baked cauliflower bites. These great Italian treats are the perfect thing for a Super Bowl party, and no one will be any the wiser.
For these preheat the oven to 375, spray mini muffin pans with olive oil, chop the 2 cups of steamed cauliflower florets in a food processor until they resemble rice to drain in paper towels, and put into a bowl.
Mix with ½ cup Italian cheeses, ½ cup cheddar cheese, ¼ grated Romano cheese, one egg, 1 tsp of basil, oregano, garlic, and parsley pat down into the muffin tins, sprinkle with panko bread crumbs and drizzle just a little olive oil on the top of these.
Bake until sides are browned (about 15 minutes) cool and serve. Some people like to pair these with a marinara sauce or grated Parmesan on the top of each bite.
Cauliflower Pizza
Do you want to bypass Domino's carry out?
Try making your own pizzas for the crowd with cauliflower pizza crusts that you can purchase at almost any health food, whole food store or even on Amazon. These also offer an excellent choice for those who are on vegan diets as well.
Cauliflower crackers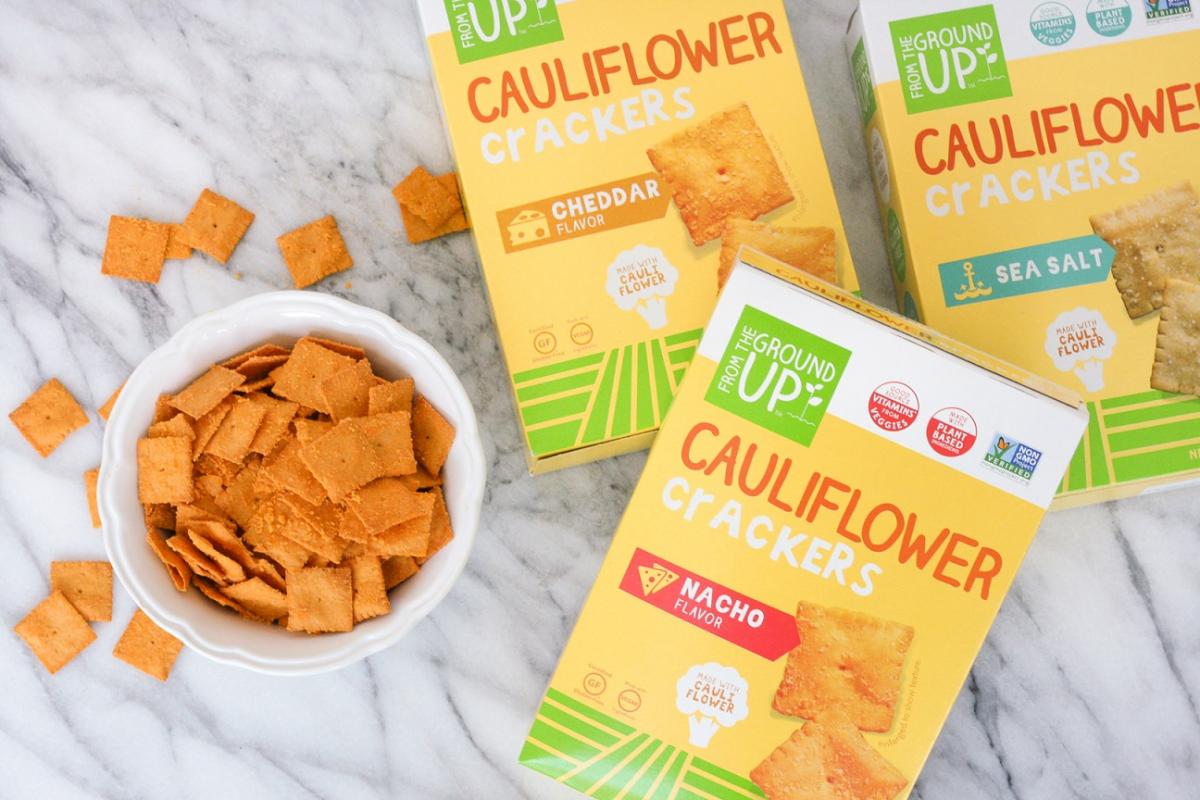 Love chips and cheese-its? Trade them in for Cauliflower crackers.
You can add these as a side dish to any soup or sandwich as well. I pick up a box of these every time I have to run into Sam's Club.
---